Partner der Raffinerien und Petrochemie
Treibstoffe und weitere zahlreiche Dinge des täglichen Bedarfs werden entweder als Vor- oder Endprodukte in Raffinerien und den Anlagen der Petrochemie aus Erdöl und Erdgas hergestellt. Die Sicherheitsstandards sind entsprechend hoch. Daher sind Zulieferer gefragt, die den hohen Anforderungen dieser Branche gerecht werden.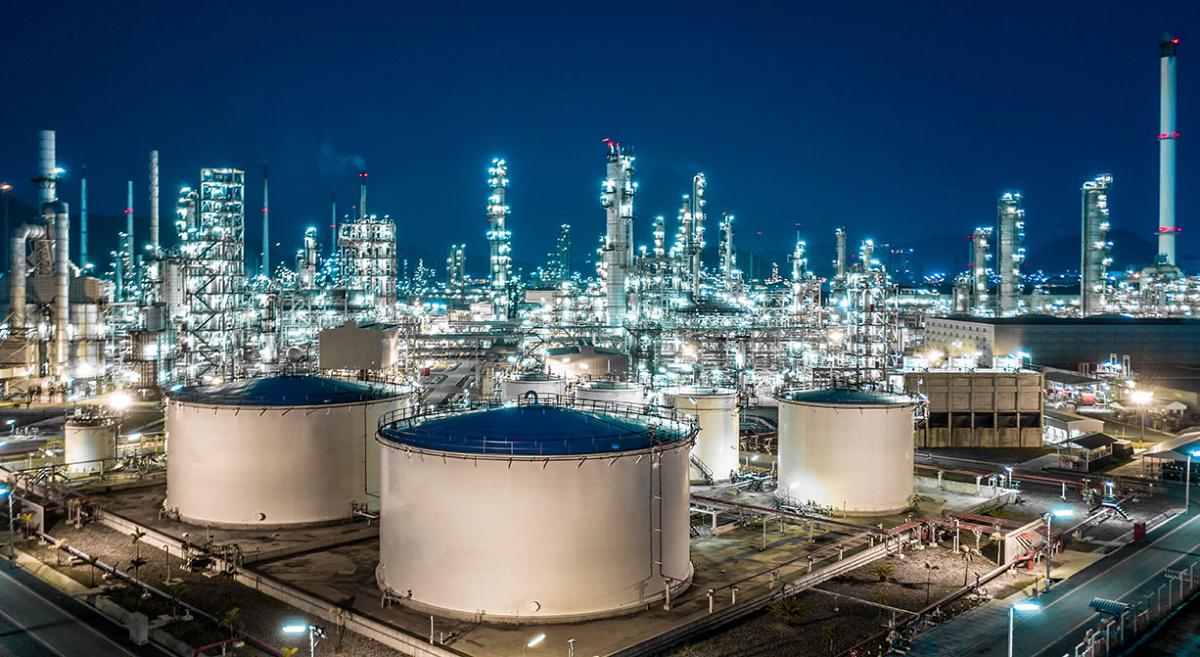 Überzeugende Leistungen für Raffinerien und die Petrochemie
Der Begriff Petrochemie beinhaltet viele Alltagsprodukte wie Kunststoffe, Weichmacher, Waschmittelrohstoffe, Lösungsmittel und Vorprodukte für die chemische Weiterverarbeitung. In der Regel handelt es sich um die Verarbeitung von chemischen Grundstoffen auf Erdölbasis. Da als Grundstoff Rohbenzine und Mitteldestillate dienen, sind die Bereiche Petrochemie und Raffinerien eng miteinander verbunden.
Viele Unternehmen und ihre Zulieferer arbeiten ausschließlich mit Lieferanten zusammen, die sich mit den speziellen Anforderungen bestens auskennen und entsprechendes Fachwissen nachweisen können.
Bei rff werden die Kunden bestens beraten und betreut. Wir bieten nicht nur ein umfangreiches Lieferprogramm, sondern stehen von der Planung bis zur Realisierung komplexer Rohrleitungssysteme und Anlagen sowie bei der Belieferung des täglichen Bedarfs mit hoher fachlicher Kompetenz zur Seite.
Profitieren Sie von folgenden Highlights, die wir speziell für die Petrochemie und Raffinerien anbieten:
MRO-Management (Maintenance Repair Operation) und Betreuung von Stillständen
Wanddickenberechnung für Rohrformteile nach DIN EN 1594
Umfassende Kenntnisse von Werknormen
Erweiterte Anforderungen, wie z. B. Warmzugversuch / Kerbschlagversuch
Projektmanagement / One-Stop-Shop Service
Branchenspezifische Kompetenz durch langjährige Erfahrung
Für Fragen rund um das Thema "Petrochemie und Raffinerien" stehen Ihnen unsere Branchenexperten gerne zur Verfügung.
Warning
: Use of undefined constant aktion - assumed 'aktion' (this will throw an Error in a future version of PHP) in
/var/www/vhosts/leckr.li/rff.de/leckrCMS/plugins/branchen-formular/plugin.branchen-formular.php
on line
100

Chemische Industrie
Partner der Chemie
In der chemischen Industrie kommt es auf Innovation und Leistung an. Die Branchenexperten von rff beraten Sie kompetent und zuverlässig.